WORK, LOVE, PLAY AND DARE TO
DAYDREAM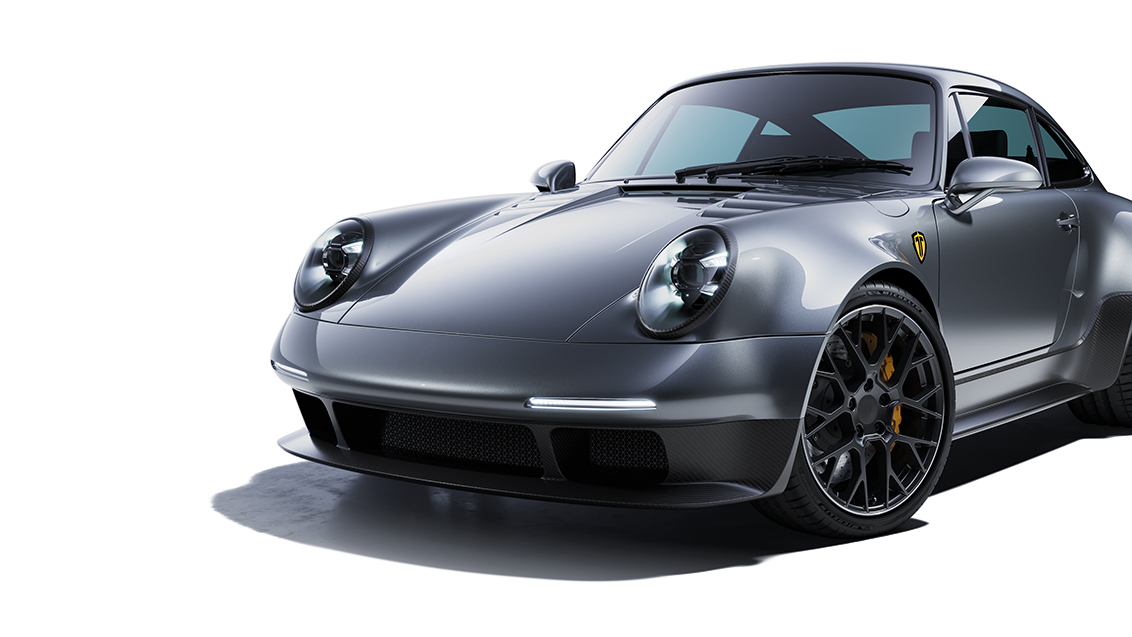 ICON REMASTERED
Modern supercar built on original Porsche 964 chassis.
As a tribute to decades of Porsche's 911 greatness, Tedson Motors delivers a modern, not yet seen interpretation of one of the most significant air-cooled icons of all time. Rather than from 911's past, project Daydream draws inspiration from today's Porsche philosophy coupled with original Tedson ideology, current sports car trends and latest cutting-edge technologies. Instead of backdate, we provide an "update", looking at the 964 from today's perspective with respect to design, technology and performance. The results are fascinating!
TIMELESS CLASSIC FOR ALL AGES
Captivating contours of Tedson's Daydream project speak greatly about ingenuity and versatility of Porsche's timeless 911 design having the capability to change car's character by slight adjustments of its curves and widths while still preserving the legendary silhouette and original DNA.
IT LOOKS LIKE
A SUPERCAR
AND IT PERFORMS
LIKE A SUPERCAR.
Top spec 4.0-liter engine joins forces with powerful electric flywheel, resulting in massive 540 HP. Daydream combines the raw strength and sound of optimized 964 air-cooled engine with instant power and torque of the electric motor, offering supercar performance and truly exhilarating driving experience.
DESIGN PACKAGES
Daydream is available in two different design packages, highlighting modern and classic aspects of the car, based on personal client preference.
SUPER SPORT
SUPER SPORT
Exterior featuring exposed carbon fiber elements
Choice of modern design 18" and 19" wheels
Modern leather interior with exposed carbon fiber elements
SPORT CLASSIC
SPORT CLASSIC
Fully painted exterior (no exposed carbon fiber) with choice of racing stripes and side lettering
Choice of 17" and 18" Fuchs styled wheels
Heritage interior featuring leather and houndstooth textile inserts
CONTACT
For information about our products, commissions, media requests or general inquires please fill out the contact form. Please allow maximum of 48 hours for a response.
Send a message